SBC GUIDES
Navigating the ESG Reporting Landscape
March 2022
For publicly held companies, ESG reporting and climate risk disclosure is becoming the new business normal. As the head of Investor Relations at Asana pointed out during GreenBiz 22, "ESG reporting is like paying your taxes – you have to do it, and you might get some money back if you do."

With an alphabet soup of different frameworks requested by investors, navigating the ESG reporting landscape can be overwhelming. New and future regulation from the SEC will help impose some order on the wild west of ESG, but it's hard to know where you should prioritize your efforts.

You've probably already gotten disclosure requests from your investors, especially on issues like climate. However, each ESG reporting framework has a slightly different focus and scope – you may even be asked to respond to multiple frameworks.
Download the Navigating the ESG Reporting Landscape guide to learn:
Which ESG reporting frameworks to pay attention to depending on your size, industry, and business priorities
Where today's ESG reporting frameworks are headed and which will grow in importance
How to align your efforts and strengthen disclosure with each framework
Strategies to get your house in order on ESG and climate
*PLUS: How to prepare for recently proposed ruling from the US SEC on mandatory climate risk disclosure
Frameworks covered: TCFD, SASB, <IR> Framework, CDP, UN Global Compact, GRI, UN SDGs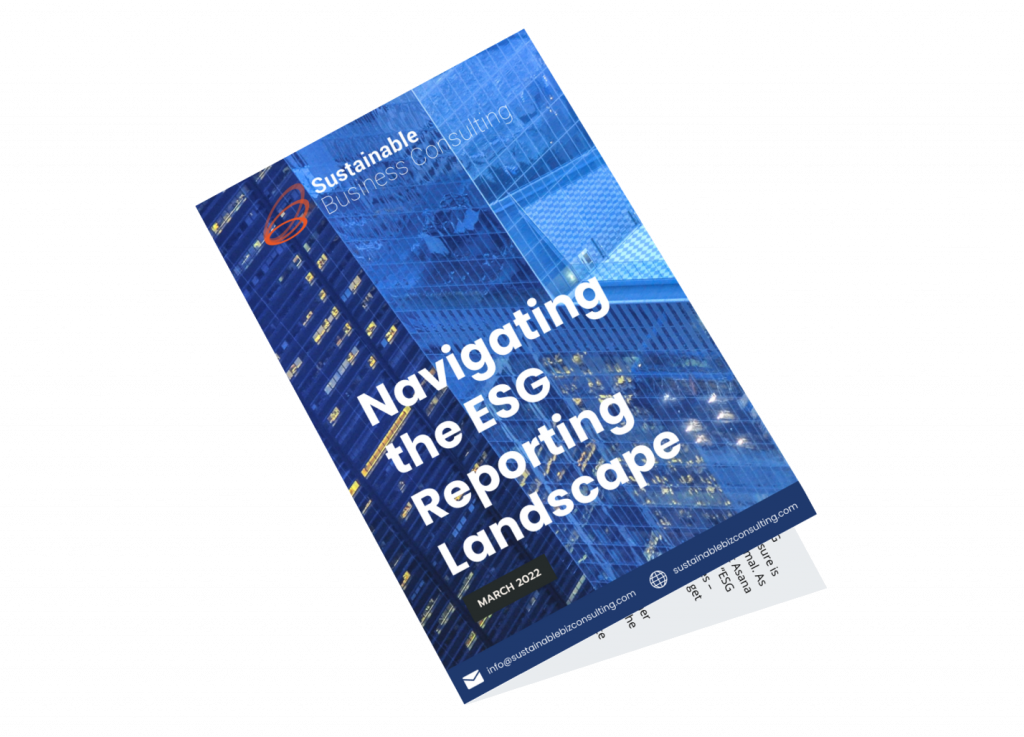 Share a few details to receive your copy of Navigating the ESG Reporting Landscape