By Vlance A.
In today's digital world, there's pretty much an app for everything — from road maps and mood trackers, to diet diaries and more.
Apps help streamline our day-to-day lives, but you might not think to use an app to make your lifestyle more sustainable. Whether you're just starting out in your sustainability journey or have been at it for years, these tools can help you organize, stay accountable, and track your progress towards a greener lifestyle.
Oroeco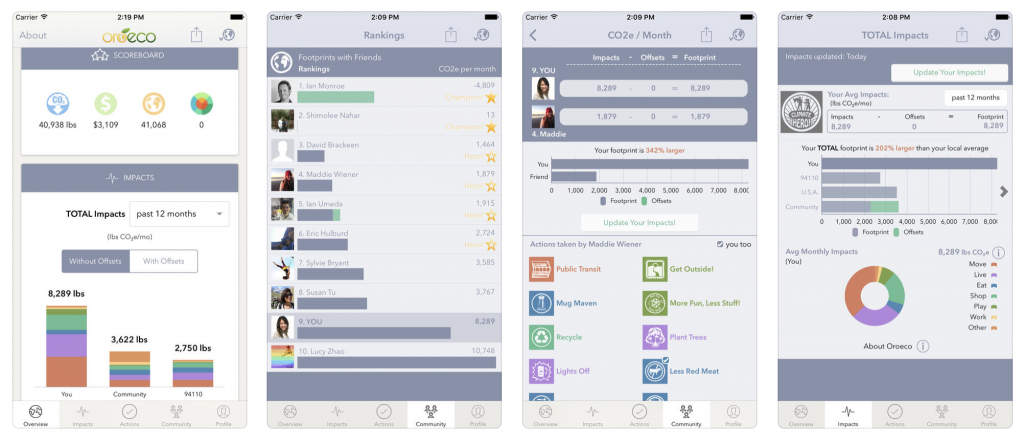 (Image Credit: Medium)
Ever wonder what your carbon footprint is? Oroeco helps you do just that, a carbon footprint calculator that lets you know how your everyday actions impact the environment, whether you're riding your car to work or getting your clothes laundered. In line with that, Oroeco provides personalized tips to help you make more sustainable choices and reduce your emissions every step of the way. For extra motivation, support, or accountability, Oroeco introduces some friendly competition and even lets you compare your activity with your friends on social media.
Hoopla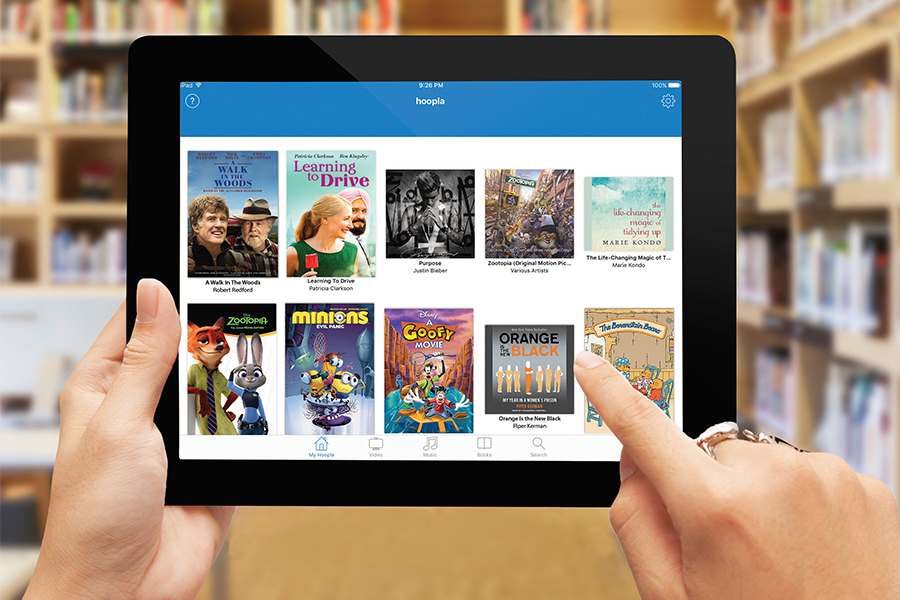 (Image Credit: Greater Victoria Public Library)
Reading may seem like an innocent pastime, but the impact of printed books on the environment is quite shocking. Landfills are about 26% paper, and publishing industries account for about 11% of freshwater consumed in industrial nations. Making the switch to eBooks can significantly reduce your carbon footprint. Hoopla offers free access to thousands of audiobooks, movies, music, and even novels – all in one app. All you need is a library card!
Cyclemeter GPS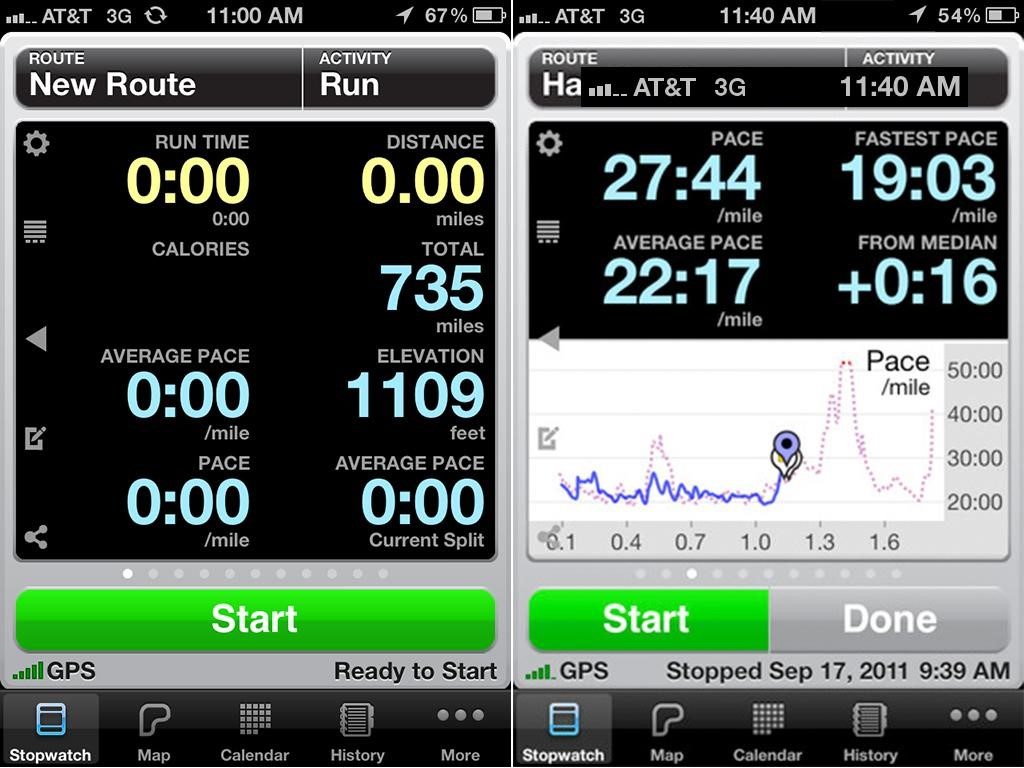 (Image Credit: App Advice)
Biking seems too good to be true: it's a free mode of transport, burns calories, and is carbon neutral. Cyclemeter GPS helps make biking a breeze by offering a full service, including mapping out preferred routes, monitoring live statistics and checking your distance traveled. Carbon emissions would be reduced by 11% if biking made up 15% of transport, and this app is another great reason to start.
Gardenia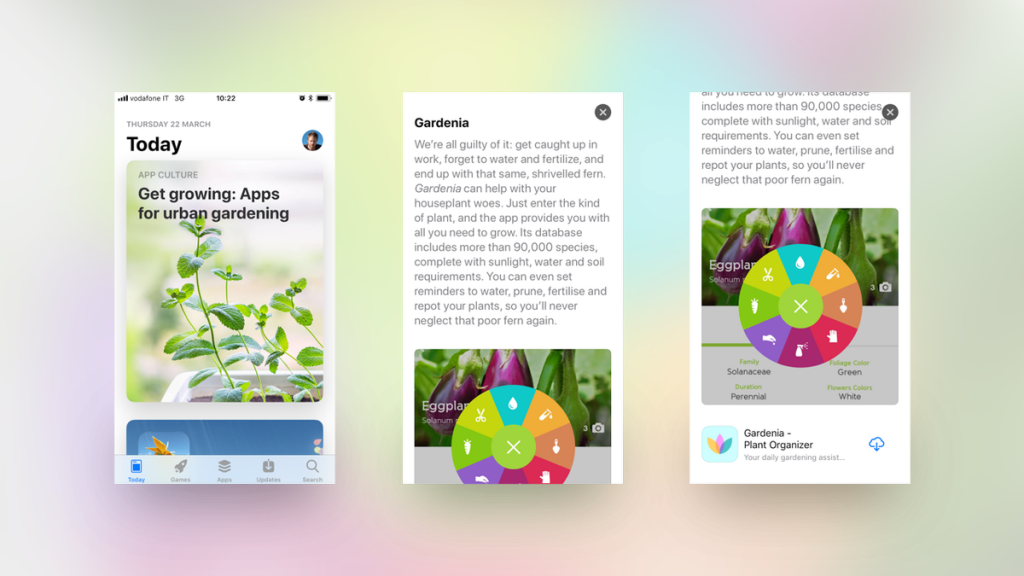 (Image Credit: Gardenia on Twitter)
Want to get into planting? Gardenia is a gardening organizer that contains basic gardening tips to help you get started. The app even lets you schedule your gardening tasks and provides you with gardening-oriented weather data based on your location. On top of this, it has its own database of over 2,000 botanic species to help you be a top gardener, improve the environment, and help purify the air in your home or office. Make sure to check out our article on how to start a DIY plant wall in your office, a perfect pairing with this app.
thredUP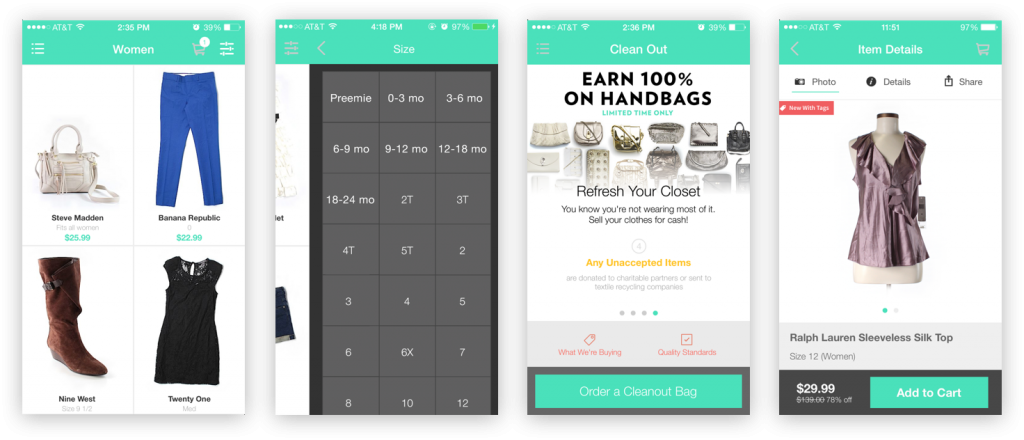 (Image Credit: Chevail Alexander)
thredUP is an online shopping and selling app exclusively for second-hand garments. Every year, more than 15 million tons of textile waste is generated in the U.S. alone – twice as much as 20 years ago. Thrift shopping and buying second-hand clothes is a great way to help the environment while refreshing your style. Check out our series on fast fashion to learn more about retail shops that offer recycling, as well as the future of sustainable apparel.
Think Dirty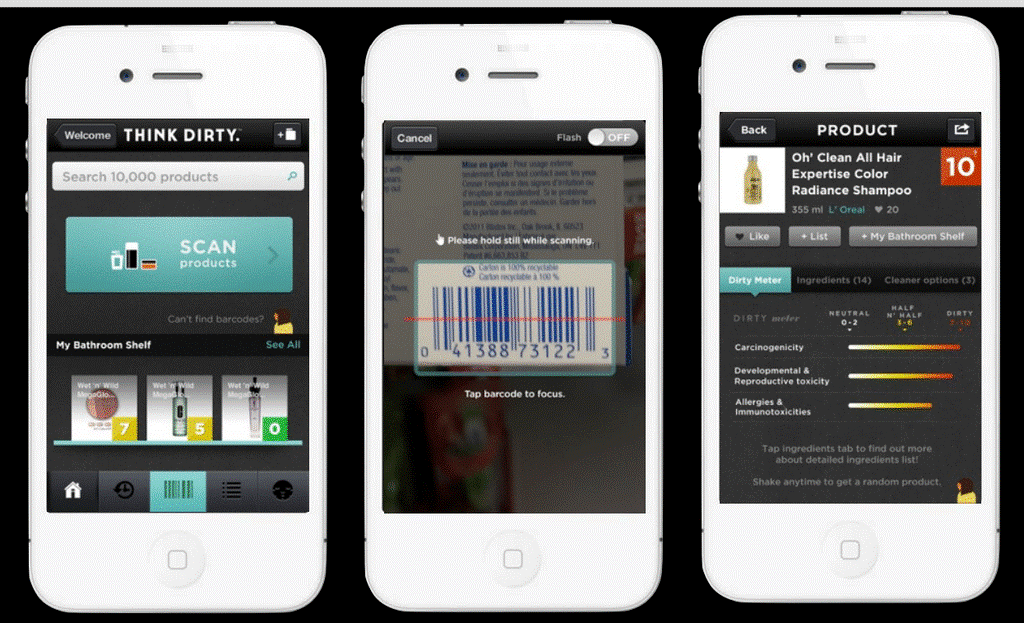 (Image Credit: Green and Growing)
The beauty industry is one of the main pollutants of the environment, and it can be difficult to know the impact of your decisions. Significant traces of personal care products are in our drainage systems which have created new contaminants that may hurt the aquatic ecosystem. Think Dirty aims to address this information gap. With over half a million items in its database, this bar-code scanning app can tell you the harmful ingredients included in certain beauty products to help you make informed decisions before purchasing.