Marimar White-Espin is a small business owner and a Seattle native. After starting three businesses, she wanted to focus her fourth business on her passion, zero-waste living. White-Espin Co-founded Eco Collective, Seattle's first zero-waste store in the Ballard neighborhood. Together with partners Genevieve Livingston and Summer Hanson, they provide their community with products, tools, and workshops on how to live a sustainable lifestyle. Below, her thoughts on how zero waste changed her life, her favorite organizations making change, and what you can do to reduce waste every day.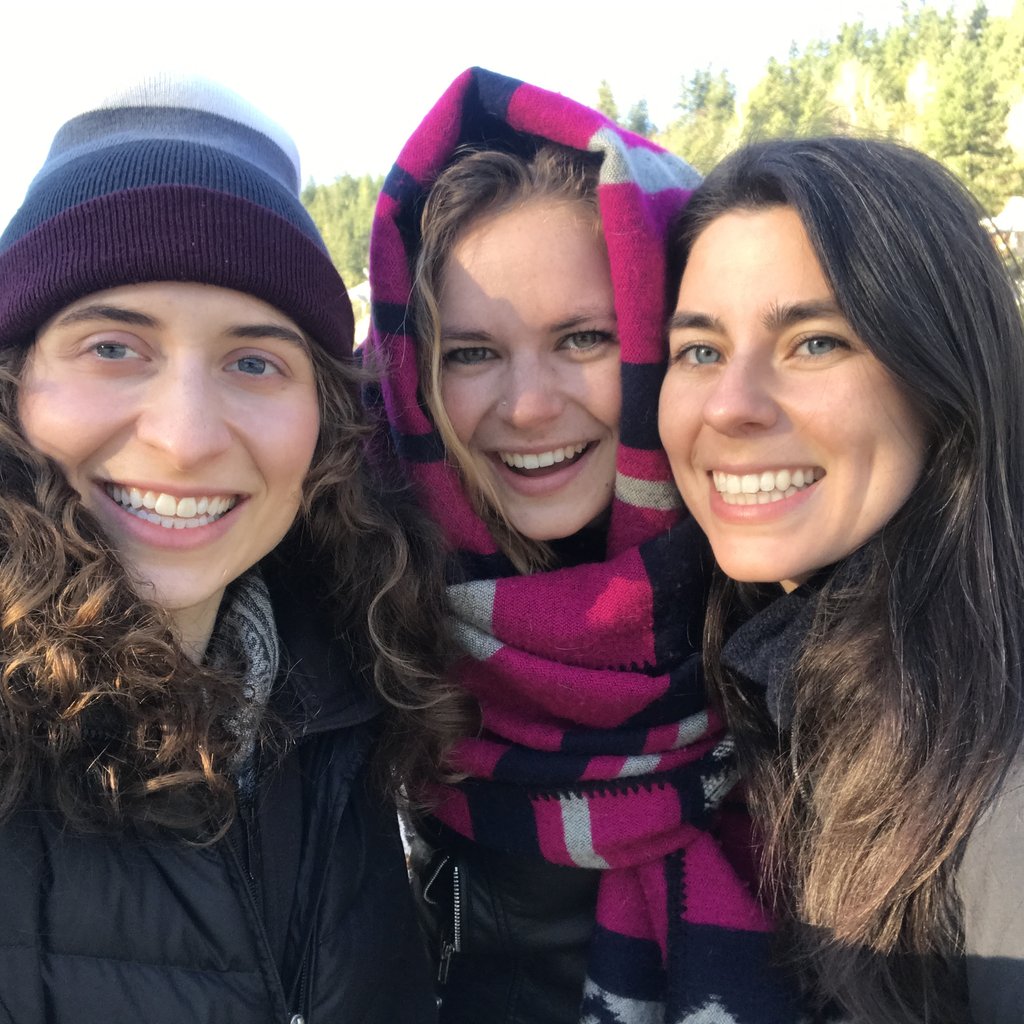 How did you start your zero waste journey?
I had just graduated from college and I was looking for ways to save money. I was a big fan of the TLC network with classic tv shows like "Extreme Couponing". I came across Jeff Yeager, featured on "Extreme Cheapskate". Everything he did focused on sustainability, making your own products, reusing and upcycling, and mindful spending. I started to explore sustainable living and came across Bea Johnson who runs the blog, "Zero Waste Home". I found I could save money living zero waste and it was a fun challenge to find waste-free products and groceries.
How has living a zero-waste lifestyle changed your life?
Living zero waste helped me discover other lifestyles including minimalism, non-toxic living, and intentionalism. Everything I bring into my life, I make sure it's something I need, it brings me joy, and will last. Not only did zero-waste change the way I shop, but it also allowed me to open my own business focused on providing sustainable alternatives to single-use and plastic products.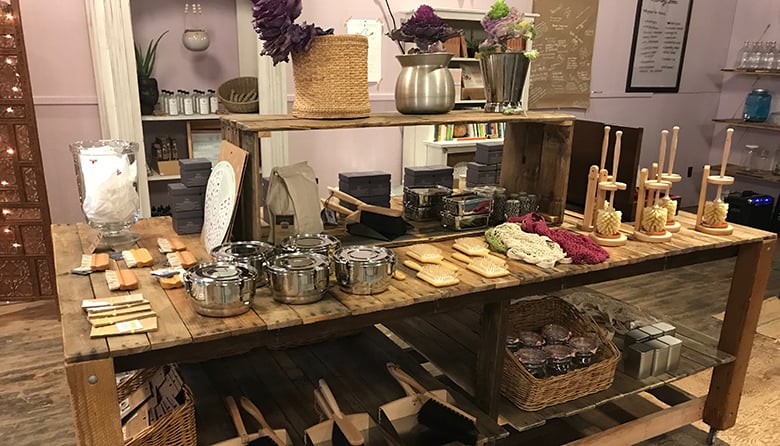 Why did you decide to start Eco Collective?
I had been working at a company that was doing more to deplete my energy than fuel me. I wanted my values to align with my work and so I started exploring my interests and look for work. I met my business partner, Genevieve Livingston at the Fremont Sunday Market where she was selling zero waste products. After meeting her, I knew I wanted to continue working in the zero waste space, so I joined Genevieve and started growing Eco Collective into what it is today.
Are you finding that more people are drawn to an environmental lifestyle as awareness about the climate crisis rises?
Platforms like social media have spread the awareness of climate change and I've seen so many influencers and celebrities speak more openly regarding the environment. Anytime a video goes viral about the devastation of climate change, we see an influx of people looking for specific items, which is really exciting. A video about deforestation and the displacement of orangutans due to palm oil went viral and all of our customers were happy to see that we do not carry any products that use palm oil.
Zero Waste living also gives individuals agency over making sustainable decisions through their personal choices. It can seem helpless when facing the climate crisis, but by living zero waste you can make daily changes that will help our environment, which in turn draws more people to the environmental lifestyle.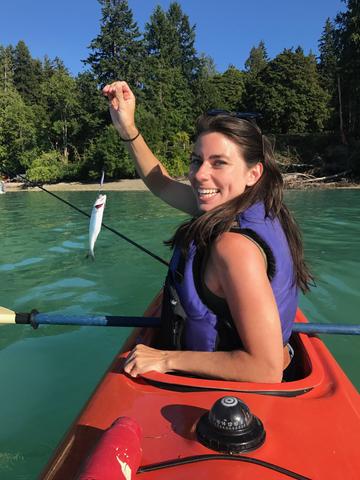 The Seattle community is full of activists and advocates. What individuals or organizations inspire you in the community?
I am lucky to live in a city that understands the importance of taking care of the environment and there are great organizations and individuals inspiring positive change. The organization Seattle Zero Waste has an amazing Facebook page where you can ask questions and get immediate answers to all your zero waste questions. The group meets monthly and all levels of zero waste living are welcome.
Cascadia Climate Action is an organization that compiles climate events and host Climate Change on Tap where you can learn from climate change scientists about climate change at rotating breweries.
I also follow advocates on Instagram. @ZeroWasteDork is a great page to learn about social inequality in the zero waste space and what it's like to live zero waste in real life (in real life!). @Ilovezerowaste shows what it's like to have a family and live zero waste and is one of the founders of Seattle Zero Waste.
What are some easy swaps to cut down on waste and plastic use?
For anyone looking to cut down on their waste, my number one suggestion is to avoid animal products and to reduce your diary and meat consumption. Avoiding animal products reduces our carbon footprint, demand for freshwater and land for agriculture, as well as mass wildlife extinction. Try not eating animal products one day a week and purchase vegan certified products.
Another easy swap is to carry reusables with you. I find that most waste I create is when I'm out. A simple tote bag, water bottle, food storage container, and utensils will reduce your waste. You won't need a disposable coffee cup, utensils, shopping bags, and you can use food storage container as a doggy bag for leftovers when you go out to eat.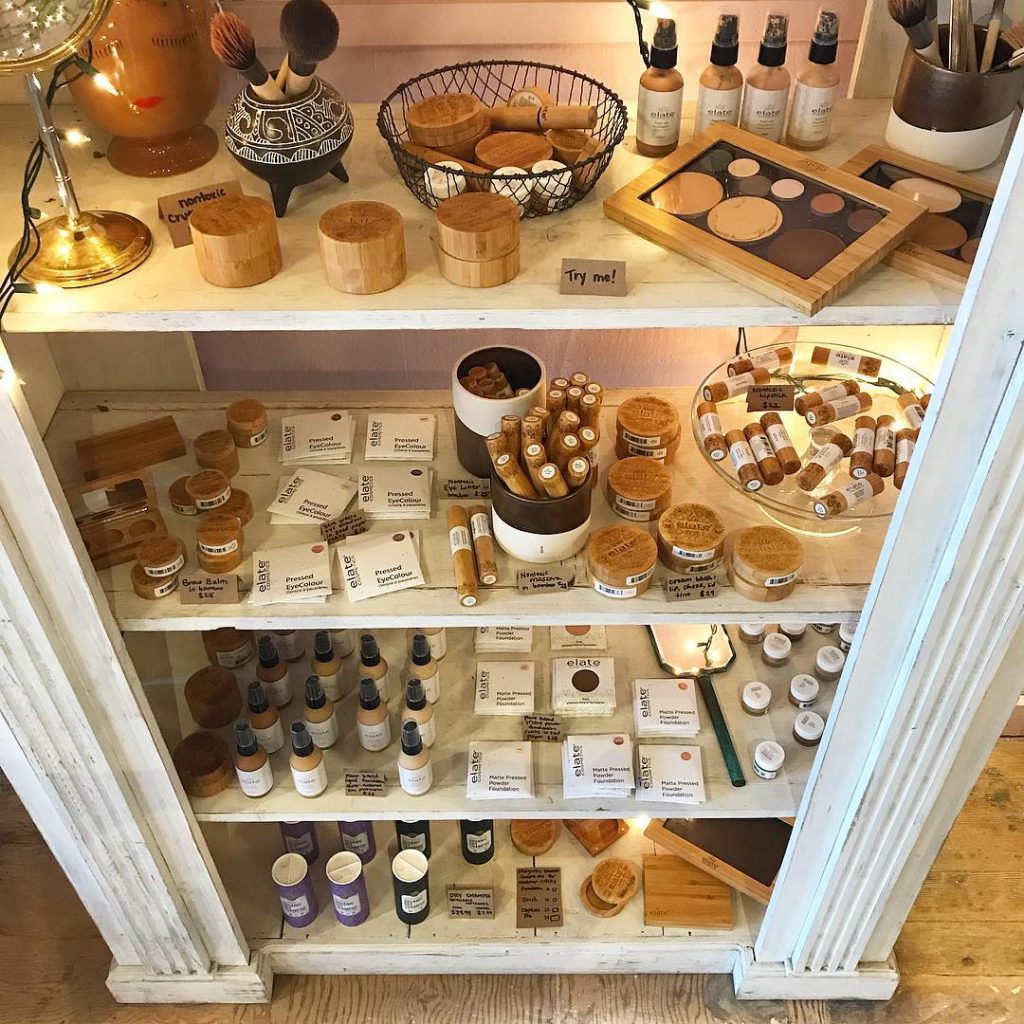 A zero-waste lifestyle can be intimidating. How do you recommend people start?
When we think of zero waste the first image that comes to mind is a small jar with a years' worth of trash. How intimidating is that?! The first thing I recommend when starting a zero waste journey is to go easy on yourself. Not everything is going to have an alternative to single-use or plastic and that's ok. It's all about creating habits like bringing your produce bags to the grocery store or remembering to refuse plastic cutlery. Focus on what changes you can make and don't throw away all your plastic or unsustainable products, use them first and slowly replace them with more sustainable products!
What do you encourage others to do?
This is a great time to get inspired by sustainable living. Everyone is sharing their tips and tricks on how to reduce their waste. Look up plastic-free social media channels and learn more ways on how to reduce your waste. This is also a great time to encourage a friend to participate in a plastic-free or zero-waste challenge and keep each other accountable.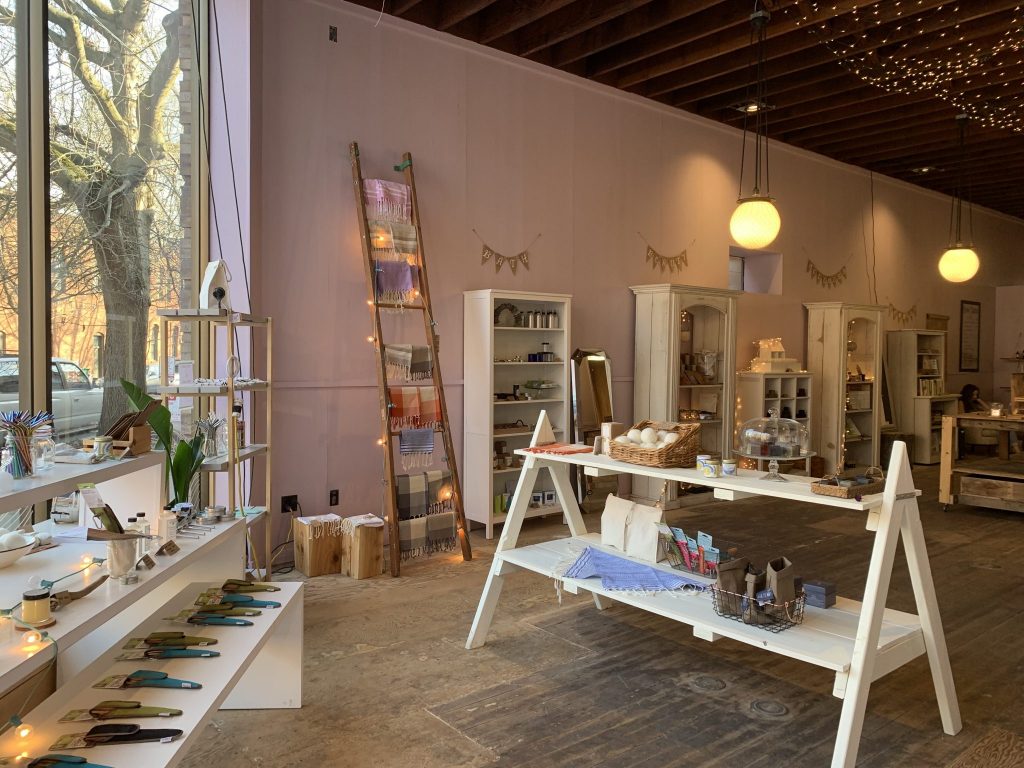 Do you think a zero-waste lifestyle is possible for everyone? What should we be striving for?
Zero waste living is absolutely possible for everyone! It's an inclusive movement, but we need to remember that the definition of zero waste is broad. If we think zero waste is the single glass jar containing one year worth of trash then this movement will fail. Zero waste isn't just about beautiful stainless steel reusables, you can reuse your ziplock bags, plastic yogurt containers as food storage, or old T-shirts as paper towels.
There's an amazing quote by zero waster, Anne Marie Bonneau "We don't need a handful of people doing zero waste perfectly. We need millions of people doing it imperfectly." Zero Waste is about simplifying your life while reducing waste and any small changes are what we should strive for.
What are your future plans and goals for your commitment to sustainability?
I love seeing how I can focus on my actions to influence others to live more sustainably. I plan on sharing more of my lifestyle with my community and show what it's like to live zero waste every day. I also have a goal of my business, Eco Collective, to be completely zero waste by working with manufacturers, small businesses, and my local community to reduce packaging waste, and carbon.